The full story.
Coming 2019
Welcome to the online home of Actress, Singer, Artist, Author/Illustrator, and Impressionist Jessica Martin.
A 'seasoned' multi-faceted entertainer with a thirty-year career performing in theatre, comedy, television and radio. She has gone from teenage jazz singer, to television impressionist (in the days when light entertainment was at its Saturday night best!), to cult Doctor Who guest star, leading West End musical theatre actress and now, in the last four years, a comic creator and published graphic novelist.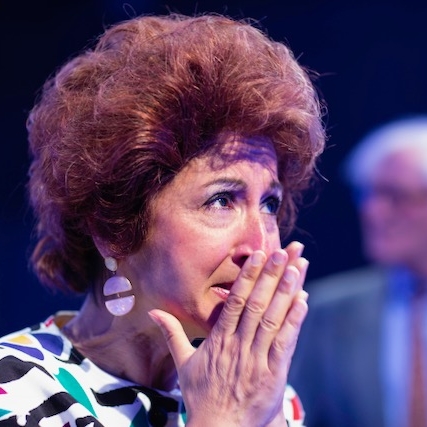 From West End leading lady to one-woman cabaret shows, Jessica has performed all over London and the UK in many productions (including hit musicals Me and My Girl, Elf, Spamalot, and Mack and Mabel).
She received critical acclaim for her one woman show Sunset Bitch at the new Waterloo East Theatre and was the first artist to perform in cabaret at the newly refurbished Savoy Hotel.
Jessica's comics and graphic novel have been met with critical acclaim. She specialises in bringing the glamour of old Hollywood to life on paper, in her distinctive black-and-white film style. Available works: A Star Is Drawn, Elsie Harris Picture Palace, Vivacity, It Girl
Upcoming: Life Drawing -A Life Under Lights. A memoir in the form of a graphic novel, recently crowdfunded with Unbound.
Jessica her first prime time television success as the sole girl impressionist in LWT's Copycats and voice work on Spitting Image with regular spots on variety and chat shows as well as guest appearances on a number of Royal Variety shows.
She now regularly performs as Judy Garland with The Rat Pack in shows all over the UK, and also performs her own cabaret shows featuring all your favourite stars!
Jessica's collaborators and supporters